Developing Partnerships For Efficient and Effective Design
Specializing in structural engineering and the building envelope, AE Dynamics provides full service design assistance at all stages of a project. We partner with Architects, Building Owners, and Contractors to design new primary structures, and with glazing contractors, manufacturers, and other specialty contractors to design and develop all components of the building facade and other specialty systems.
Lot 2-3
Primary Structure Project
Big Sky Town Center is the emerging downtown of Big Sky, Montana. As part of the growth of this dynamic community, the owner wanted to design a single structure that looks like multiple buildings that had been built over time.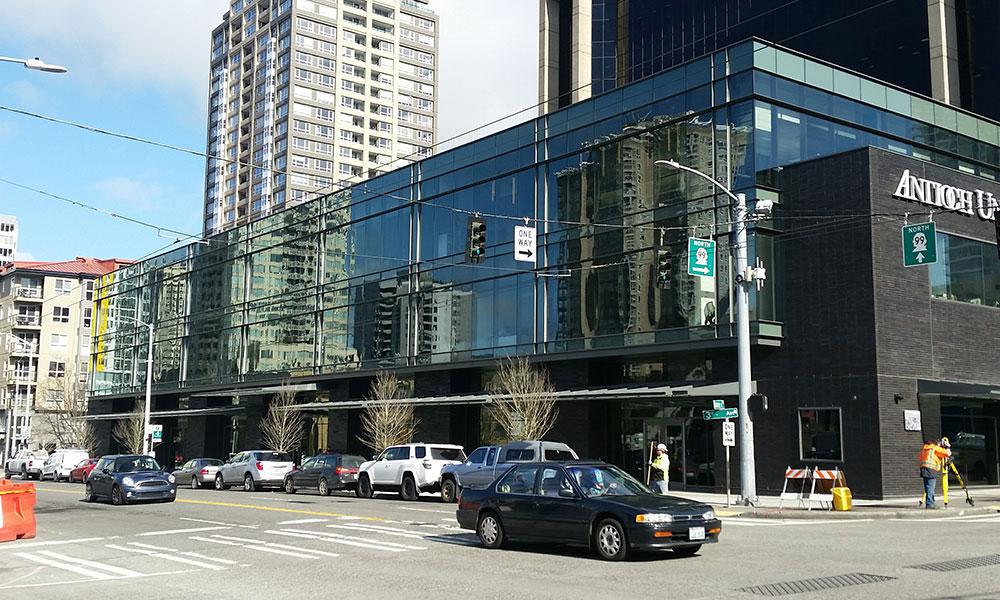 Third & Battery
Building Facade & Specialty Project
Located in Belltown, this three-story mixed-use building featured a large amount of glass along 3rd Avenue. The building currently houses Antioch University, a private university system.
Work With Us
Whether you are looking for a design partner, want to be a part of our team, or have general inquiries, we want to hear from you.
Professional Engineering Licenses
Our Engineers are Licensed to Practice in the Following States:
Alaska
Arkansas
California
Colorado
Connecticut
Delaware
Florida
Georgia
Hawaii
Idaho
Illinois
Indiana
Iowa
Kansas
Kentucky
Maine
Maryland
Massachusetts
Minnesota
Mississippi
Missouri
Montana
Nebraska
Nevada
New Hampshire
New Jersey
New Mexico
New York
North Carolina
North Dakota
Ohio
Oklahoma
Oregon
Pennsylvania
Puerto Rico
Rhode Island
South Carolina
Tennessee
Texas
Utah
Vermont
Virginia
Washington
Washington, DC
West Virginia
Wisconsin
Wyoming
Alaska
Arkansas
California
Colorado
Connecticut
Delaware
Florida
Georgia
Hawaii
Idaho
Illinois
Indiana
Iowa
Kansas
Kentucky
Maine
Maryland
Massachusetts
Minnesota
Mississippi
Missouri
Montana
Nebraska
Nevada
New Hampshire
New Jersey
New Mexico
New York
North Carolina
North Dakota
Ohio
Oklahoma
Oregon
Pennsylvania
Puerto Rico
Rhode Island
South Carolina
Tennessee
Texas
Utah
Vermont
Virginia
Washington
Washington, DC
West Virginia
Wisconsin
Wyoming