AE Dynamics
A Brief History
AE Dynamics was founded in 2012 by principals Scott Higinbotham and Chris Cerminara.  Since becoming close friends at Penn State in 1997, Chris and Scott formed their first working relationship in 2007, when they teamed up on their first engineered window project.  They continued to work together on a contractual basis until 2012, when they implemented their plan to create a company that would draw on their professional experience and expertise.
AE Dynamics now works with international, federal, local, and private clients throughout the United States and the world.  Our unique understanding of the building envelope and how it interacts with the building structure sets us apart from other structural engineering firms.
AE Dynamics' clients also benefit from our firm belief that the structure is not an isolated system within a given project.  The principals of the firm are trained and experienced not only in structural engineering, but in all major disciplines of building design and construction.  This broad understanding of the built environment allows us to adapt our designs in unique ways to work with the architecture and other building systems in order to create a truly cohesive and coordinated design.
AE Dynamics' believes that our unique combination of specialties within the field of structural engineering allows us to provide a superior and responsive approach to our work.
We maintain a strong focus on the clients whom we serve and a passion for the profession in which we practice.
Where Are We?
Two Locations, One Office
Separated by close to 2,000 miles, AE Dynamics operates out of offices in both Pennsylvania and Montana.  Despite the distance, our team operates as if they are in one place, continuously coordinating projects of all types and sizes from start through completion.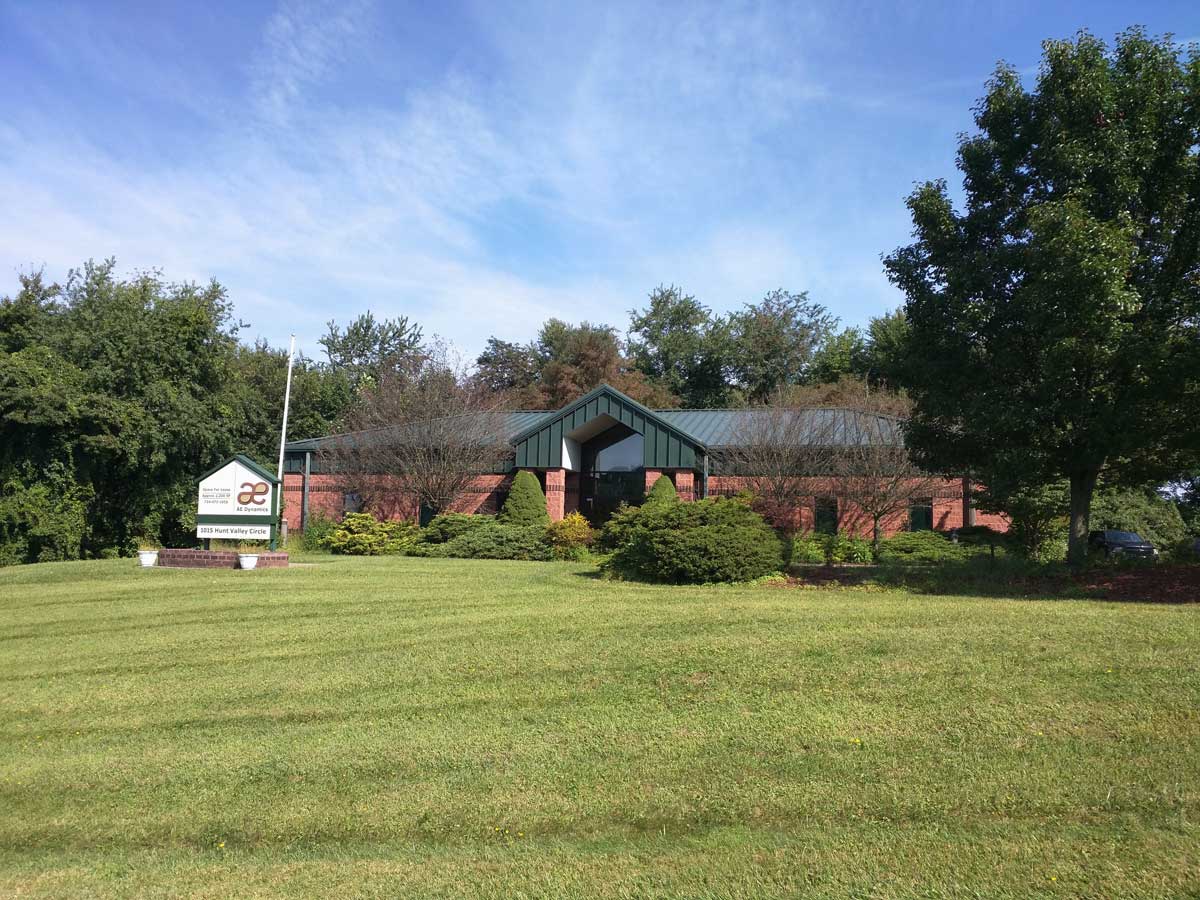 Pennsylvania
New Kensington
With its rise in technology businesses, affordable housing market, and quality education opportunities, Pittsburgh Pennsylvania was ranked in the top 2018 20 Best Big Cities to Live In. The AE Dynamics New Kensington office is conveniently located about 25 miles Northeast of Pittsburgh in the quiet community of Washington Township.  We are among other manufacturing, construction, and technology companies in the Westmoreland Business and Research Park. The office is both an easy drive to all that Pittsburgh has to offer, but is also just minutes from sprawling farms, suburban business areas, and residential communities.
Montana
Bozeman
With its picturesque scenery, proximity to national parks, and easy access to world class skiing, fishing, and hiking, Bozeman, Montana has quickly become a sought after place to live. Bozeman has over 50,000 residents, and boasts a strong economy, having several multi-million dollar technology and entrepreneurial companies in the area. Montana State University, with its 15,000 undergraduate students, adds to its cultural diversity, along with annual community events such as the Sweet Pea Festival.   In 2017, Money Magazine ranked Bozeman, Montana as one of the Top Ten Best Places to Live in America.
The AE Dynamics Bozeman office is located in the heart of Bozeman.  It is walking distance to the University, and close to many restaurants, shops, and residential neighborhoods. AE Dynamics provides structural engineering and building facade services out of it's Bozeman Montana office.
Work With Us
Whether you are looking for a design partner, want to be a part of our team, or have general inquiries, we want to hear from you.
Professional Engineering Licenses
Our Engineers are Licensed to Practice in the Following States:
Alaska
Alabama
Arizona
Arkansas
California
Colorado
Connecticut
Delaware
Florida
Georgia
Hawaii
Idaho
Illinois
Indiana
Iowa
Kansas
Kentucky
Maine
Maryland
Massachusetts
Minnesota
Mississippi
Missouri
Montana
Nebraska
Nevada
New Hampshire
New Jersey
New Mexico
New York
North Carolina
North Dakota
Ohio
Oklahoma
Oregon
Pennsylvania
Rhode Island
South Carolina
Tennessee
Texas
Utah
Vermont
Virginia
Washington
Washington, DC
West Virginia
Wisconsin
Wyoming
Alaska
Alabama
Arizona
Arkansas
California
Colorado
Connecticut
Delaware
Florida
Georgia
Hawaii
Idaho
Illinois
Indiana
Iowa
Kansas
Kentucky
Maine
Maryland
Massachusetts
Minnesota
Mississippi
Missouri
Montana
Nebraska
Nevada
New Hampshire
New Jersey
New Mexico
New York
North Carolina
North Dakota
Ohio
Oklahoma
Oregon
Pennsylvania
Rhode Island
South Carolina
Tennessee
Texas
Utah
Vermont
Virginia
Washington
Washington, DC
West Virginia
Wisconsin
Wyoming