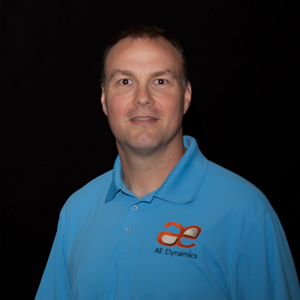 Chris Cerminara, PE
Co-Owner | Principal
Chris Cerminara began his career after graduating from Penn State University with a Master of Architectural Engineering degree in 2000.  In the first few years after graduating, Chris was a manager of general construction projects in and near Pittsburgh, Pennsylvania.  During this time, he successfully managed projects ranging in value up to $5,000,000.
In 2003, Chris decided to move away from general contracting and focus more on a specific discipline within the construction industry.  As part of this transition, Chris took a position with TRACO, a nationally recognized window manufacturer.  Here, he was quickly promoted from an estimator to an inside sales representative and had the opportunity to work with customers in several geographic regions across the country.  It was in this position that Chris developed relationships with clients and sales representatives that continue to this day.
In 2006, Chris founded The Glazing Stop, LLC.  The Glazing Stop specialized in shop drawings, field services, order conversion, estimating, and various other services relating to the glass and glazing industry. It was here where Chris and co-founder Scott Higinbotham rekindled their professional relationship and started providing engineering services to the industry. In 2012, after successfully growing The Glazing Stop to a company serving over 60 clients spanning the entire United States, Chris and Scott decided to partner and establish AE Dynamics in an effort to more comfortably grow the business and better serve clients.
Work With Us
Whether you are looking for a design partner, want to be a part of our team, or have general inquiries, we want to hear from you.
Professional Engineering Licenses
Our Engineers are Licensed to Practice in the Following States:
Alaska
Alabama
Arizona
Arkansas
California
Colorado
Connecticut
Delaware
Florida
Georgia
Hawaii
Idaho
Illinois
Indiana
Iowa
Kansas
Kentucky
Maine
Maryland
Massachusetts
Minnesota
Mississippi
Missouri
Montana
Nebraska
Nevada
New Hampshire
New Jersey
New Mexico
New York
North Carolina
North Dakota
Ohio
Oklahoma
Oregon
Pennsylvania
Rhode Island
South Carolina
Tennessee
Texas
Utah
Vermont
Virginia
Washington
Washington, DC
West Virginia
Wisconsin
Wyoming
Alaska
Alabama
Arizona
Arkansas
California
Colorado
Connecticut
Delaware
Florida
Georgia
Hawaii
Idaho
Illinois
Indiana
Iowa
Kansas
Kentucky
Maine
Maryland
Massachusetts
Minnesota
Mississippi
Missouri
Montana
Nebraska
Nevada
New Hampshire
New Jersey
New Mexico
New York
North Carolina
North Dakota
Ohio
Oklahoma
Oregon
Pennsylvania
Rhode Island
South Carolina
Tennessee
Texas
Utah
Vermont
Virginia
Washington
Washington, DC
West Virginia
Wisconsin
Wyoming