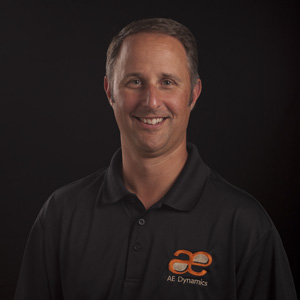 Scott Higinbotham, SE, PE
Co-Owner | Principal
Scott Higinbotham has been practicing structural engineering since graduating from Penn State University with a Bachelor of Architectural Engineering degree in 2000. During his time at Penn State Scott also worked for two well-known companies in the construction industry.  First at an Assistant Superintendent gaining valuable field experience in building construction; and second with a structural engineering firm in Atlanta, GA gaining first hand engineering experience prior to earning his degree.
After graduation from Penn State, Scott began working in the Washington D.C. area as a design engineer.  Here Scott quickly progressed from basic engineering duties to fully managing his own projects through design and construction.  This position provided Scott with a solid background in structural engineering of commercial structures.
In 2004, Scott decided he was ready for a change and elected to leave the city lifestyle of Washington D.C. in favor of a more rural setting in Bozeman, MT where he accepted a position as a project engineer.  Scott quickly progressed to a project management position and soon became a partner in the firm starting in 2006.  During his time in this position Scott aided in the growth and development of the company and designed and managed hundreds of structural engineering projects.  These projects included a large variety of materials and project types covering virtually every facet of structural engineering for the building industry.  One unique specialty that Scott developed during this time was providing consulting engineering services to the glazing industry; primarily through The Glazing Stop, owned by long time acquaintance Chris Cerminara.
Scott's desire to build a truly unique and client focused engineering firm from the ground up, along with his interest in the structural analysis of facade systems eventually led him to resign and form a new partnership with Chris Cerminara and together they founded AE Dynamics, LLC in early 2012.  Scott oversees all engineering activities of AE Dynamics.  He maintains an active role in every engineering project and works closely with each of the firm's clients to understand and address their specific needs.  Scott's passion for quality engineering and client focused services is evident in every project that AE Dynamics designs.
Scott is also an avid hunter, skier, and outdoors man. If you can't find Scott at the office, then he's likely somewhere in the mountains of Montana with his wife and 2 kids.
Work With Us
Whether you are looking for a design partner, want to be a part of our team, or have general inquiries, we want to hear from you.
Professional Engineering Licenses
Our Engineers are Licensed to Practice in the Following States:
Alaska
Alabama
Arizona
Arkansas
California
Colorado
Connecticut
Delaware
Florida
Georgia
Hawaii
Idaho
Illinois
Indiana
Iowa
Kansas
Kentucky
Maine
Maryland
Massachusetts
Minnesota
Mississippi
Missouri
Montana
Nebraska
Nevada
New Hampshire
New Jersey
New Mexico
New York
North Carolina
North Dakota
Ohio
Oklahoma
Oregon
Pennsylvania
Rhode Island
South Carolina
Tennessee
Texas
Utah
Vermont
Virginia
Washington
Washington, DC
West Virginia
Wisconsin
Wyoming
Alaska
Alabama
Arizona
Arkansas
California
Colorado
Connecticut
Delaware
Florida
Georgia
Hawaii
Idaho
Illinois
Indiana
Iowa
Kansas
Kentucky
Maine
Maryland
Massachusetts
Minnesota
Mississippi
Missouri
Montana
Nebraska
Nevada
New Hampshire
New Jersey
New Mexico
New York
North Carolina
North Dakota
Ohio
Oklahoma
Oregon
Pennsylvania
Rhode Island
South Carolina
Tennessee
Texas
Utah
Vermont
Virginia
Washington
Washington, DC
West Virginia
Wisconsin
Wyoming